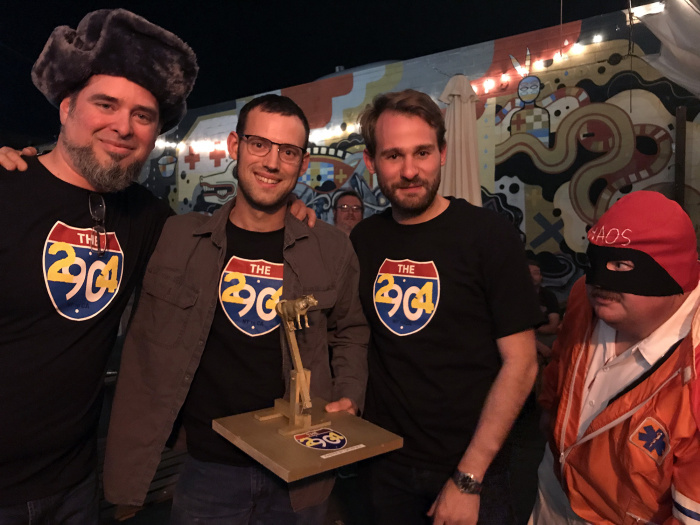 Winner: Faster By Trebuchet Trophy
When most Americans conjure up the image of fast, reliable and downright beautiful cars of the 1970s the first car to come to mind is the Ford Maverick. The El Maverinos invested tens of dollars into this magnificent beast and drove it all the way out from Washington state to the start in NYC. They then immediately turned around and ran nonstop across country to finish in San Francisco. Rumor is that it even made another Cannonball run the next year. Maybe these rally cross guys know something we don't?

For putting the most effort into the slowest car they won the prestigious Faster By Trebuchet Trophy.