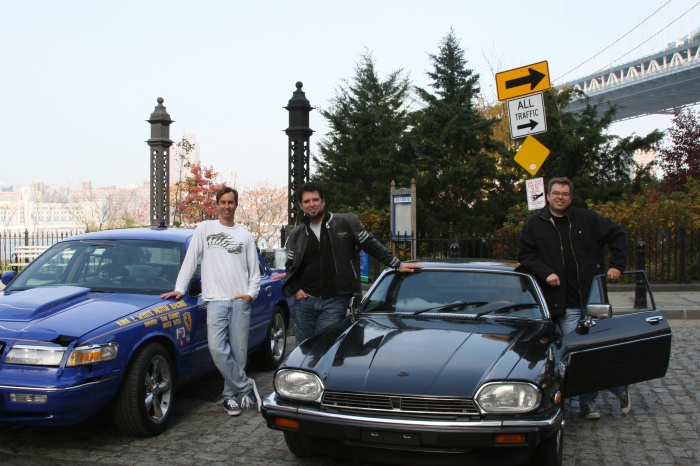 To honor the 40th anniversary of the Cannonball Baker Sea-To-Shining-Sea Memorial Trophy Dash a challenge was put out to use similar vehicles to ones in the original series. Since Ferrari Daytonas were out of the price range some creative interpretations were made.
Wolverine's a Pimp chose a 1979 Jaguar XJ-S in honor of the car of Cannonball record holders Dave Heinz and Dave Yarborough. The Jaguar was a cast away from a recent episode of the American version of Top Gear, which of course is a cast away version of the real Top Gear, now defunct.
Collateral Racing Thrust took it step further by building a copy of the Brock Yates / Dan Gurney Ferrari Daytona out of a Mercury Grand Marquis that had been purchased at NYC public auction after being hit by a snow plow. To add to the "authenticity" the car was signed by real Dave Yarborough.
The much anticipated show down between Han Solo and the abbreviated version of the record holding A-Team was neck and neck until the Jag ran out of gas. Not once. Not twice. But three times. First because of a faulty fuel gauge, second because they were trying to long stint the tank to make up time, and third because they were dopes.
The win went for a second year in a row to Han Solo. Legend.